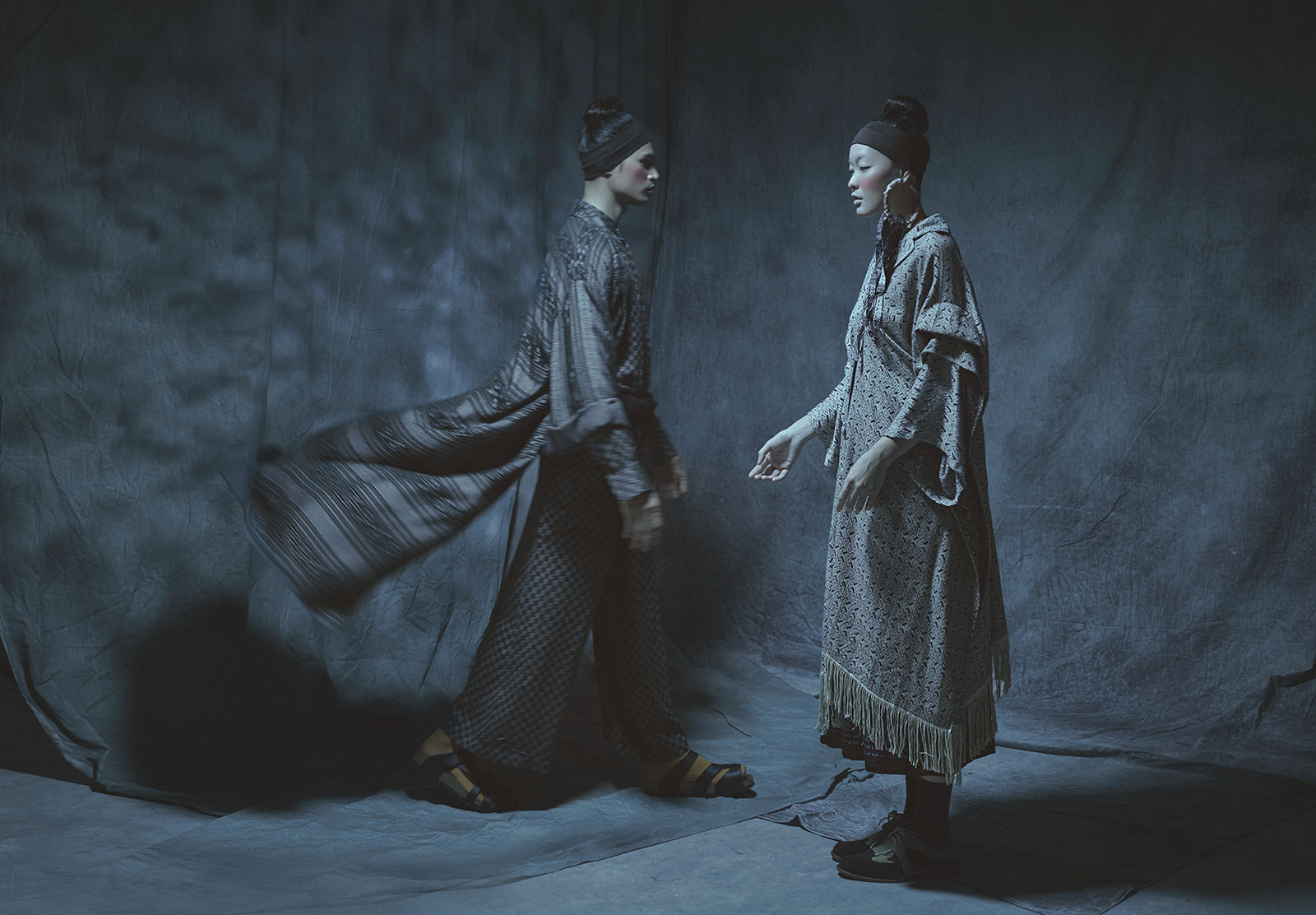 The Gift of Nature
The Gift of Nature Collection introduces the traditional Thai textiles that re beyond diverse and fashionable. Thai textiles began as a way of life and overtime, they have become arts. Carefully hand-woven and hand-dyed, these textiles require high level of skills and painstaking attention to detail. The traditional craftsmanship and premium materials used give a traditional yet modern twist look to this collection.
The diversity of ethnic people settled in small villages here and there on the Isaan plateau meant a profusion of different styles of weaving producing an abundant array of silk and cotton textiles, each unique and beautiful on its own right. Inspired by Khmer designs, motifs and pronounced imagery of people and animals. The mat mi patterns of these casual and oversized garments included geometric motifs representing the "nak", a protective river dragon, animals such as spiders and snakes, plants and flowers such as pine trees, sandalwood and jasmine and fruits such as watermelon and pineapple. Contrasting textures and natural colors such as rich dark browns, blues, warm reds and pinks are combined in textural background weaves in the fabrics.
Each panel on every piece is created spontaneously that tells a story about its heritage or the culture in symbols – a breathtaking work of art that speaks for itself.